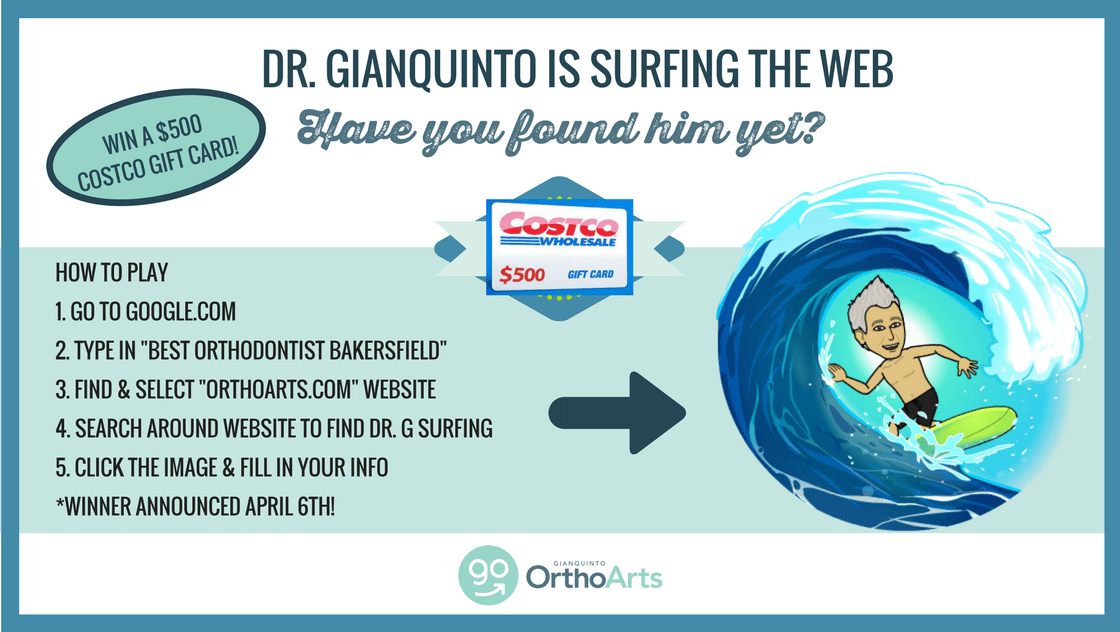 Find Dr. G Surfing the Web WIN a $500 Costco Gift Card!
February 16, 2018
At Gianquinto OrthoArts, we love making people smile and are always looking for better ways to do just that. We've completely redesigned our website to showcase the OrthoArts experience, and we're pretty excited about it!
To celebrate, we're offering the chance at a $500 Costco Gift Card for anyone who wants to join in on our Surf Search Contest!
Here's how you can enter to win:
Type "Google.Com" into your browser
Type "Best Orthodontist Bakersfield" into the search box
Find the "OrthoArts.com" website, and click on it
Search through the entire OrthoArts.com website to find the image of Dr. Gianquinto surfing
When you find it, click on it, and enter your information!
The lucky winner will be announced on the @OrthoArts Facebook and Instagram pages on April 6th.
Surf's up!
Subscribe to our blog
Using an RSS Reader
Subscribe