Get the smile you've
always wanted
Get the Smile You've Always Wanted
Why Is Ortho Arts the Best Option for You?
Your smile deserves the best. And at OrthoArts, that's exactly what you'll get.
For one thing, you'll receive care from Dr. G: an awarded Navy veteran with nationally recognized orthodontics expertise. The first orthodontist in the world to provide in­ office custom digital prescription braces, Dr. G treats your smile with the personalized care it deserves.
That care includes a variety of treatment options, from invisible braces to surgical orthodontics. We use the latest break-throughs in orthodontics to make your care more effective and comfortable.
Speaking of comfort, we want to make your visit as enjoyable as possible. Unlike other orthodontists and doctors, we make an effort to get to know you on an individual level. And we'll cater to your comfort-giving you the option of virtual visits, a private treatment room, and touchless virtual payment.
Under the care of Dr. G and via the latest orthodontic advancements, getting the smile you've always wanted is easier than ever.
Customized Adult Orthodontic Treatments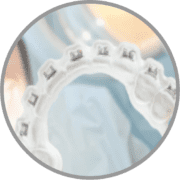 KLOwen Custom Braces
We're the only office in Bakersfield to offer these custom prescription braces. KLOwen braces fit your teeth better and shorten the path to your new smile, featuring less discomfort and fewer appointments.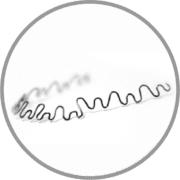 INBRACE Invisible Braces
INBRACE Invisible Braces are placed behind the teeth, making them invisible. They're also much easier to keep clean than traditional braces.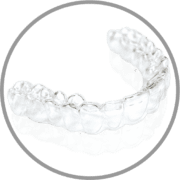 Beyond lnvisalign
lnvisalign braces use clear aligners so they're practically invisible. They're also removable, so you can still enjoy all your favorite foods while in braces. At OrthoArts, we make our own clear aligners that result in shorter treatment times.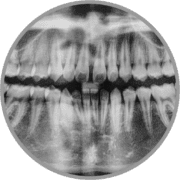 Surgical Orthodontics
Surgical orthodontics can be necessary to treat complex issues that involve the skull, face, jaw, and mouth. Dr. G has extensive experience in surgical orthodontics from his time at Children's Hospital of Philadelphia and Naval Medical Center San Diego.
Adult Smile Transformations

Adult Patient Testimonials
Dr. G's practice is exceptional in every way. The attention to detail, the state of the art treatment options, the low cost, and the unbeatable customer service make every appointment feel like a mini vacation. You'll quickly learn about Dr. G's many talents and accolades, yet he is a humble man born and raised in Bakersfield. I'm happy to have trusted Gianquinto Ortho Arts with my orthodontic care!
– Aaron C.
Adult Patient Testimonials
The staff here is always super friendly. I haven't had a bad experience with a single person from front desk, back office, to the doctor, and his assistants. I recently got braces and they made me feel really comfortable by explaining everything that was happening. I would definitely recommend!
– Dawnielle B.
Adult Patient Testimonials
The staff was very friendly and made the experience great! Alyssa was very thorough in discussing all of the options they have to offer and worked with me to give me the best financial option. Dr. Gianquinto made me feel comfortable and made sure to give me thorough information so that I could choose the best option for myself. Overall, I recommend this office and am looking forward to getting my braces soon!
– CC

Through a virtual consultation, you can chat with Dr. G from the comfort of your own home, discuss possible care options for your smile, and get answers to all your questions.
Since I'm already an adult, is it too late for me to get braces?
It's not too late! While many factors play a role in determining whether or not you should get braces, age is rarely one of them. We treat many adults in our office.
I have crowns and missing teeth. Can I still get braces?
Absolutely! If you have crowns and/or missing teeth, you can still get braces.
How long will my treatment take?
Treatment times vary, but we do all we can to keep your appointments short and reduce your time in braces. Dr. G will give you a time estimate once the two of you decide on a treatment option.
Do I need a referral from my dentist?
No, you do not need a referral from your dentist to see an orthodontist.
How much do braces cost? Will my insurance cover the cost?
The cost of braces will differ based on your type of treatment. Most of the time, your insurance plan will cover at least a portion of the cost. We're happy to help you choose an affordable treatment plan, and we offer flexible payment options.
If I get braces, how often will I need to come in?
How often you need to come in while wearing braces depends on your specific treatment plan, but the average for most people is every four to eight weeks. While we love seeing you, we know our office isn't the first place you want to be, so we do all we can to make your appointments few and far between.
How often should I brush my teeth while wearing braces?
While in braces, you should continue to brush your teeth twice a day. In some cases, you may want to brush your teeth after meals to remove loose food from the brackets. When you get your braces on, we'll give you detailed instructions about how to care for your teeth.
Do I need to see my dentist while I have braces?
Yes, it's important that you continue to visit your dentist during your orthodontic treatment. In fact, your dentist may advise you to come in more often if you're getting braces.
What happens if I have a problem with my orthodontic appliances?
If this happens, give us a call and we'll do our best to help. Remember, we're always available to answer your questions and help make your experience as easy as possible.