Getting your perfect smile is easier than ever.
You've made the decision to get the smile you've always wanted. Whether that smile is for yourself or your kids, we want it to be as easy as possible for you. That's why we use the latest technologies to shorten your treatment time, reduce your number of appointments, and increase your comfort, delivering an experience that's the definition of convenient.
Below, you'll find all the information you need to schedule and attend your first appointment.
Wondering what age your kids should have an evaluation? Learn More
Wondering if now is the right time for you to get the smile you've always wanted? Learn More
Step 1: Free Virtual Visit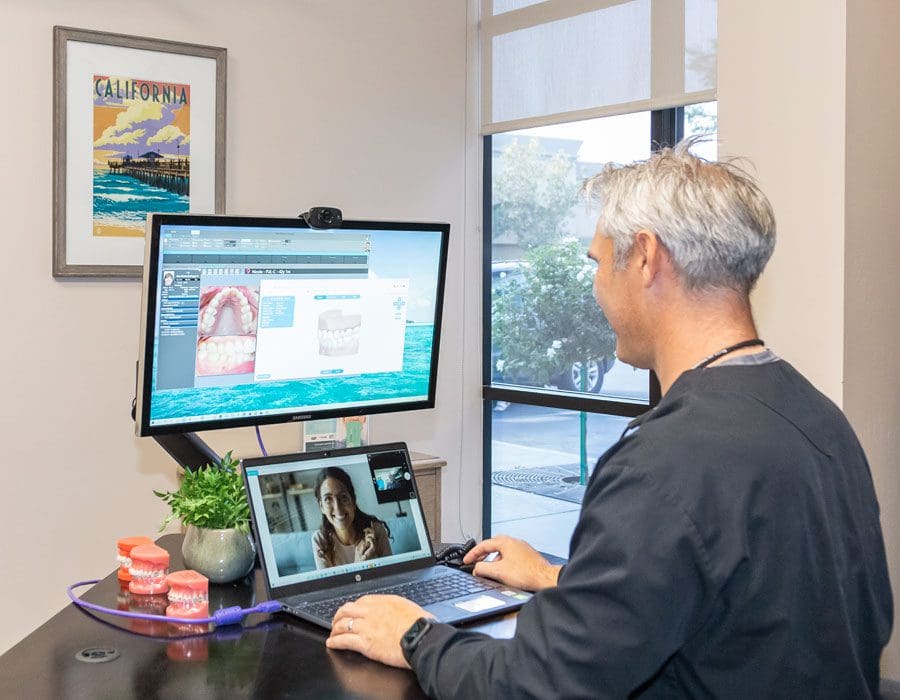 Before you schedule your appointment, you have the option of a free virtual consultation. A virtual consultation is not an evaluation, and you will still need to come in for treatment. What a virtual consultation will give you is a quick opinion from Dr. G. You'll also get a cost estimation and an idea of what treatment you will need.
Here's how a virtual consultation works:
1. Order your Grin Scope and request a virtual consultation with the Grin system.
2. Dr. G will examine your photos and reply via email or messaging.
3. You will receive an estimated treatment plan, options, and cost estimate.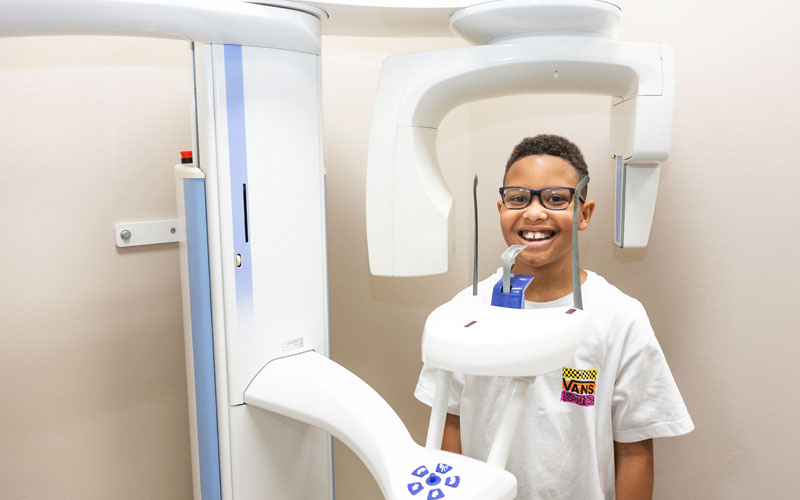 At your first visit to our office, you'll meet our OrthoArts team in person. In one of our treatment rooms, we'll examine your teeth and take photos, 3D digital impressions, and an x-ray or two.
Dr. G will review these materials, examine your teeth, and recommend the best treatment option for you.
If you need orthodontic treatment, we'll give you a cost estimate and discuss insurance and payment plans. Of course, we'll also answer any questions or concerns you may have. Then we'll set up an appointment for you to begin treatment.
Once you decide to move forward, you can schedule an in-person appointment by calling our office or booking directly in our schedule.
Step 3: First Appointment
Before your first appointment, Dr. G will review your photos and x-rays to make sure your orthodontic plan is as convenient, comfortable, and efficient as possible. At your appointment, you'll receive your braces or aligners, and we'll explain how to get the most from your treatment.
After your first appointment, you'll come in for regular visits so we can make sure your treatment is on track. We'll schedule appointments for the days and times that work best for you, and we'll do all we can to prevent unplanned visits. Using innovative technology, we reduce the number of appointments our patients need compared to traditional treatment options. You can even attend certain types of appointments virtually from the comfort of your own home. We know your time is precious, so we'll schedule as few appointments as possible and keep those appointments short.
We know life happens. If you're running behind or need to reschedule, simply let us know as soon as you can, and we'll do everything we can to accommodate you.

Our Patients' Real Results
Best Orthodontist in Bakersfield. Dr. G and staff are professional and compassionate. Thank you to everyone in his office. 😊
– Cristal H.
Our Patients' Real Results
My first daughter just completed her treatment with Dr. G. We saw two other orthos before we decided OrthoArts was for us! We loved his more conservative but innovative approach. The pricing was better even with the other two offering "specials." Now that we've completed our treatment, (ahead of schedule yay!) I can honestly say every single visit was a pleasure.

– Jennifer G

Our Patients' Real Results
Dr Gianquinto is the best!!! He's so down to earth and listens to the needs/wants of his patients. His approach to treatment seems more conservative which I completely appreciate. His staff is professional and kind. You will not be disappointed!!!
– Rebecca C

Make sure to visit your dentist before treatment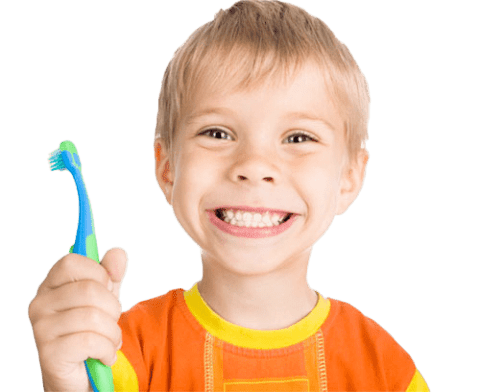 Before you begin any orthodontic treatment it's super important to ensure you have a sign-off from your general dentist and have had a recent cleaning.  Be sure to visit your dentist to get a cleaning and address any pending dental work before you seek treatment.  Otherwise, you will likely be delayed in getting started.  If you have any questions about dental readiness, give us a call.