Harnessing the Power of Innovation
Harnessing the Power of Innovation
As technology marches forward, many fields are changing, and orthodontics is no exception. New innovations like clear aligners, lingual braces, and custom prescription braces make treatment more effective, comfortable, and convenient than ever. That's why we invest in the latest tech and keep an eye on orthodontic trends—we're dedicated to giving you the best experience possible.
Whatever your concern—crooked teeth, crowding, overbite—Dr. G has the expertise to help. Together, we'll work with you to design a plan that fits your life, whether that means giving you the shortest treatment time possible, setting you up with invisible braces, or providing braces you can remove before eating.
In the past, you had to change your plans to accommodate braces. Today, braces accommodate you. Welcome to the 21st century.
Happier Patients and Faster Treatment Times
Customized Technology for the Best Experience Possible
Find a treatment plan that fits you like a glove…or like braces custom-made to fit your teeth!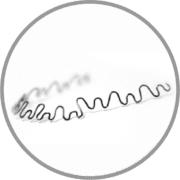 Worn behind the teeth, INBRACE lingual braces are completely hidden when you smile.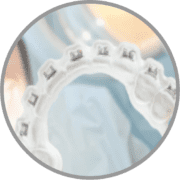 Say hello to shorter treatment times, less appointments, and braces that fit your teeth perfectly.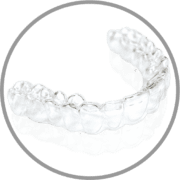 Unlike Invisalign, our clear aligners are custom made in-house for your teeth.

Amazing Results: Patients Share
Doc was Simply amazing was very professional and straight forward. Didn't try to talk me into anything, just gave me exactly what I wanted.
– Paul H
Amazing Results: Patients Share
Dr. G was thorough, addressed specific concerns, stayed to answer questions, and gave options. He explained every recommendation and took the route most suited to our situation. He is conservative, but also uses cutting edge approaches. He definitely knows his business. I feel completely confident entrusting him to do work on our son.
– Patty S.
Amazing Results: Patients Share
My assistant was great! She was efficient and friendly. I was seen on time if not sooner than my appointment. I would highly recommend Dr. G and his staff, they have a well run office with top of the line technology and great customer service. Keep up the great work!
– Angela S.

Through a virtual consultation, you can chat with Dr. G from the comfort of your own home, discuss possible care options for your smile, and get answers to all your questions.